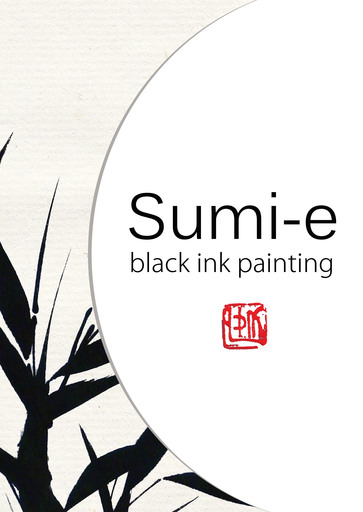 Sumi-e is based on the same principle as zen meditation. By adopting a grounded posture and a conscious breathing one is able to make fluid brush strokes.
The repetition of gestures helps to attain concentration.
We will investigate how emptiness and fullness have both value in a painting composition. We will learn how to paint a bamboo, which is the main and basic subject and the other natural elements of sumi-e. We will also make many exercises for harmonising the strokes with the breathing (different kind of lines and brush strokes).
The course is meant for those wishing to express themselves through painting. An artistic talent is not required, just the wish to get in touch with yourself by painting. We will explore different ways of painting from realistic to abstract, allowing our vital energy to flow naturally.
We will paint with black ink and Japanese brushes on paper.
> Friday the 13th at 10:00; Saturday 14th at 15:00;
> Friday the 20th at 10:00; Saturday 21st at 15:00;
> Friday the 27th at 10:00; Saturday 28th at 15:00;
> Friday the 3th, 10:00; Saturday the 4th, 15:00;
> Friday the 17th at 10:00; Saturday 18th at 15:00;
Location: Leeuwenwerf 128, Amsterdam. Cost:
€
40 per class.
Info and reservation: 06 292 58 692
valeriaviscardi@hotmail.it / zenpainting.nl